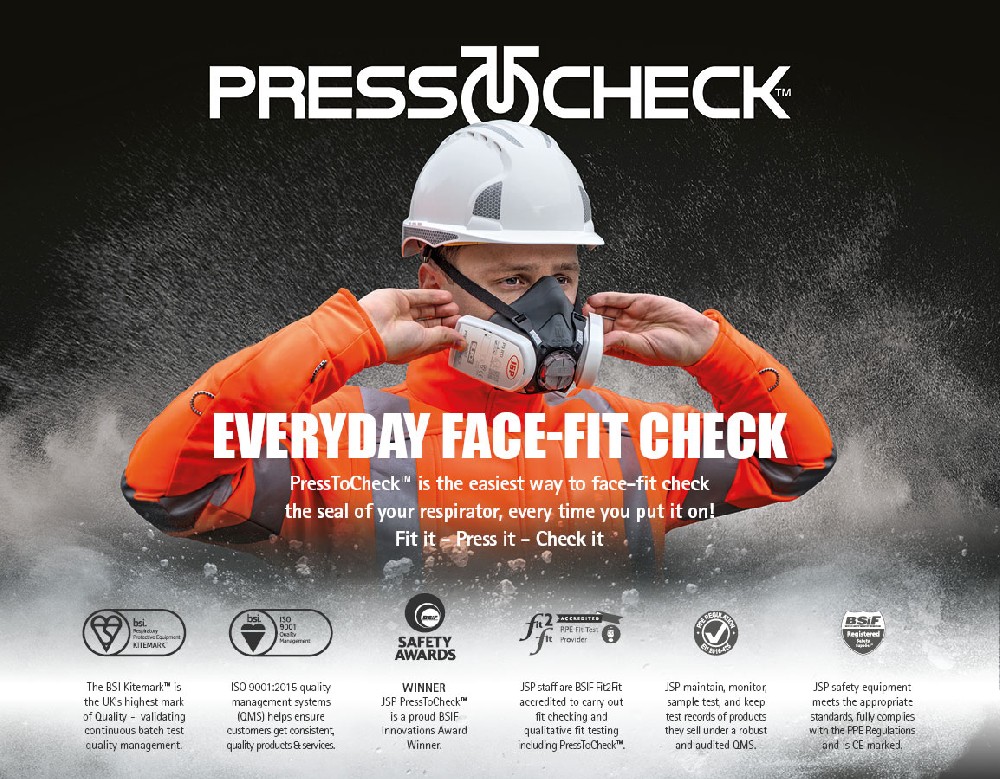 DAILY FACE-FIT CHECK TECHNOLOGY
Face-fit testing is reassuring, but how can you be sure that you have donned the mask
correctly each time you wear it? With PressToCheck™ filters you can instantly check that
you have the correct seal every time you don your mask before entering the hazard zone.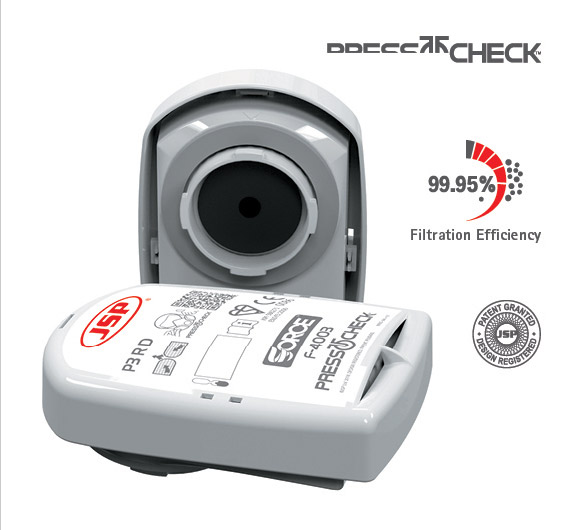 PressToCheck™
P3 R D
Filter
Low profile filter pair, weighing only 88g. Five day recommended weekly usage.
Conforms to:
EN143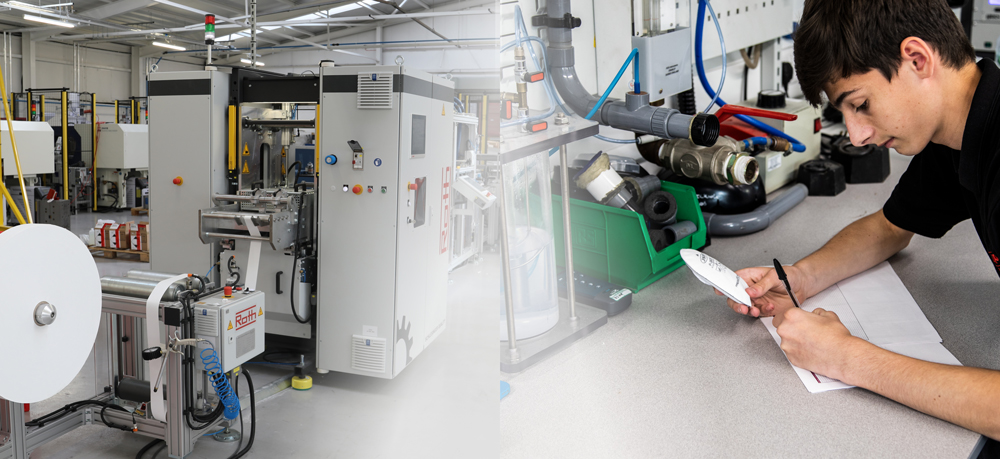 FILTER TESTING AND MANUFACTURING
JSP's state of the art European production facility has the ability to produce filter
components on demand, reducing unnecessary material, storage and delivery wastage.
Automated in-house testing of PressToCheck™ filter units, plus batch release testing
ensures the filters are fully compliant with Category 3 CE marking requirements.
Rigorous testing procedures provide the highest quality reassurance.
TYPHOON™ ADVANCED VALVE TECHNOLOGY
All exhalation valves make a difference in lowering breathing resistance and improving
comfort, but some offer higher performance than others. The JSP Typhoon™ valve is
designed to ensure air can easily escape through the valve, to provide extremely low
breathing resistance for enhanced comfort during wear.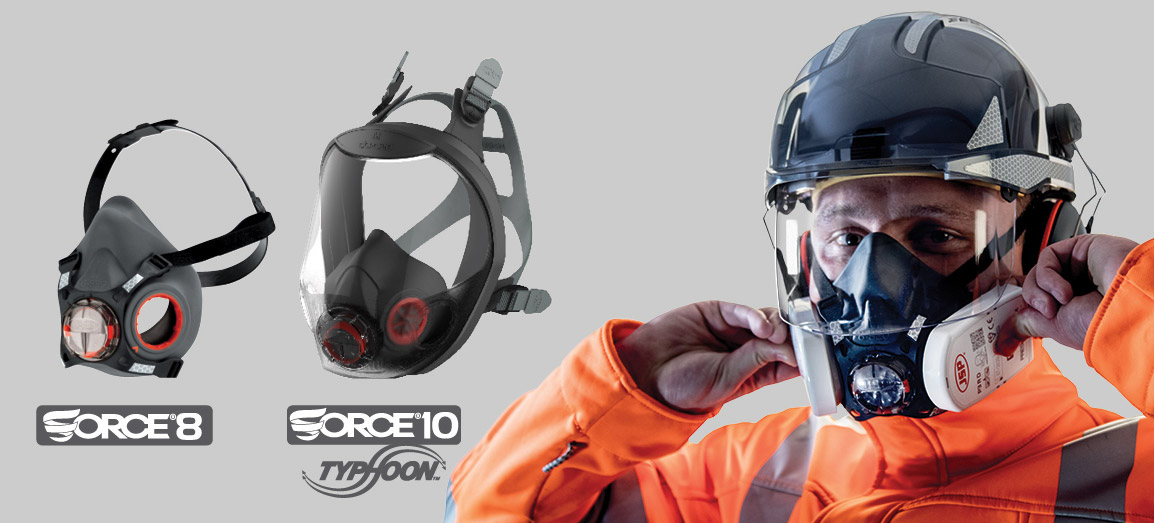 PressToCheck™ FILTER COMPATIBILITY
Our full range of PressToCheck™ filters are sleek and low profile, allowing for full levels of
compatibility with other JSP products such as the EVO® VISTA® integrated eyewear
range. PressToCheck™ filters are for use with both the Force®8 half mask and Force®10
Typhoon™ full face mask.